Visitors to Cambodia double in first Quarter 2022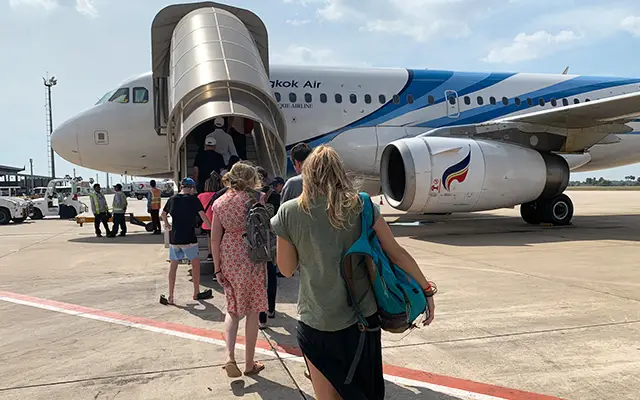 Phnompenh – Cambodia welcome 151,680 foreign visitors in the first quarter of 2022, an increase of 114 percent from 70,901 arrivals recorded in the same period 2021, according to Kong Sopheareak, Director of the Tourism Statistics Department at the Ministry of Tourism.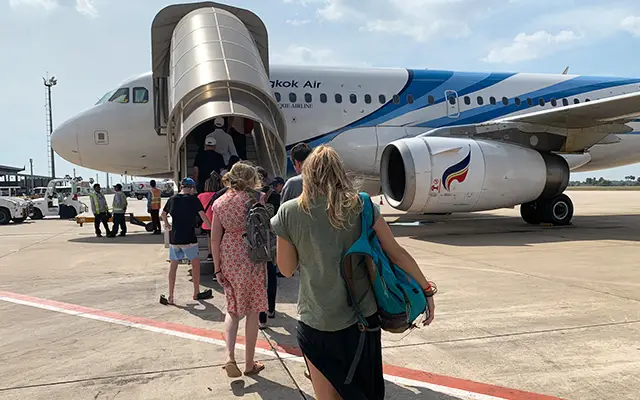 In which, 86,588 visitors arrived in the Southeast Asia countries by air, increase 158% compare to the same period 2021. Vietnamese is the topped the chart of the international tourist arrivals to Cambodia, followed by Thai and Chinese
In the first 3 months of the year there were 1,012 flights to the capital Phnom Penh, 144 flights to Siem Reap airport and 55 flights to Preah Sihanouk.
Officer said the sharp rise in the number of foreign visitors came after the country fully resumed its socio-economic activities and reopened its borders to fully vaccinated travelers without quarantine since mid-November 2021.
With the country's quarantine-free policy, the ministry is confident that tourists will consider Cambodia as a key destination for their vacations. Cambodia expect to attract between 600,000 and 700,000 international visitors in 2022, an expected rise from only 200,000 in 2021, he said.
Angkor complex – Cambodia 's most popular tourist destination, registered 19,840 foreign visitors in the first quarter of 2022, increase 342 percent from 4,482 in the same period of 2021, according to the data from the management agency of Angkor World Heritage Site.
Infrastructure in Siem Reap has been improved so much in the last 2 years. Up to 38 roads with a total length of 108 km in the cultural town of Siem Reap, the gateway to the UNESCO-listed Angkor Archaeological Park, were inaugurated on April 4.
The total investment for these roads was 150 million US dollars. The construction began in November 2020 and was completed early this year. It makes city is cleaner and nicer and more convenient to get a round Siem Reap.
Speaking at the inauguration ceremony, Cambodian Prime Minister said the roads, together with the Siem Reap Angkor International Airport scheduled to be put into operation in late 2023, will give a big boost to the development of tourism in Siem Reap province during the post-COVID-19 pandemic era.
Tourism is one of the four Cambodia's key economy factors. Cambodia attracted up to 6.61 million international visitors in 2019, generating a gross revenue of 4.92 billion USD, according to the Ministry of Tourism.