COVID-19 Guide for Travelers to and in Cambodia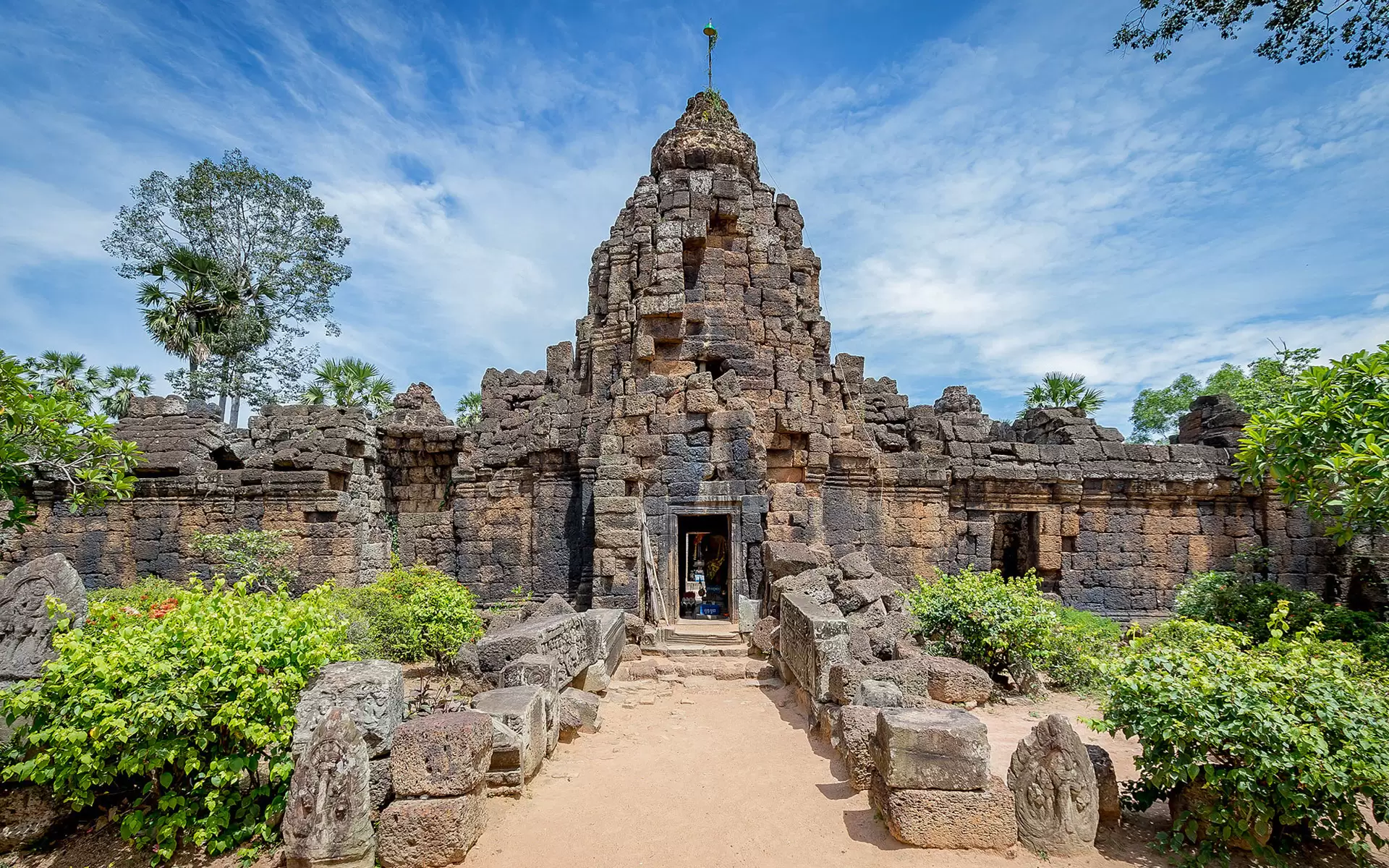 Cambodia is now fully open to foreign travelers although there are still quarantine requirements for travelers who are not fully vaccinated. You can travel to Cambodia via air, land and sea. You're required to stay at least one night after entering Cambodia, except when traveling via Phnom Penh International Airport. Sandy beaches, epic temples, stunning sunsets, greenery countrysides… beautiful Cambodia is finally welcoming tourists back. Read on for the latest info about traveling to Cambodia in 2022.
Covid-19 testing and quarantine
From May 2022, fully vaccinated travelers no longer need to do a rapid Covid-19 test at the airport once they arrive in Cambodia. You must present evidence of your Covid-19 vaccinations.
Unvaccinated travelers, however, must take a PCR test for Covid-19 at least 72 hours before arriving in Cambodia. Upon arrival, they must undergo seven days of quarantine at a government hotel. The traveler will do another COVID-19 test on the first day before entering quarantine, before doing a final test on day seven. If you quarantine at a government-designated hotel you'll need to deposit 2,000 USD to cover these costs. The deposit should be paid in cash. Any unused funds will be returned to you.
Medical insurance
Foreign travelers will need medical insurance that covers treatment for Covid-19 at a minimum of 50,000 USD. The insurance must cover a range of treatments, such as quarantine if found positive and hospitalization.
Covid tracking
No applications are compulsory for tracking Covid in Cambodia.
Visa requirements
Most nationalities are able to get a visa on arrival in Cambodia. The visa on arrival is for a maximum of 30 days and costs 35 USD and will be payable on arrival in cash. Some nationalities may need to make advance arrangements and can apply at this link.
Returning home
Each country has different restrictions for travelers arriving from abroad. For information relevant to your situation, keep up to date with your local government announcements.
Many small businesses around the world were forced to shut down as a result of the Covid-19 pandemic and they were no different in Cambodia. Even though some beloved restaurants, boutique hotels, and other businesses in destinations throughout Cambodia have closed its doors, there are plenty of places ready and eager to welcome visitors. The best way to support locals and tourism on your next trip to Cambodia is to book a tour package with a local tour operator such as Cambodia Travel once you have a holiday plan in mind.
Updated on: 03 June 2022