Cambodia Weather in November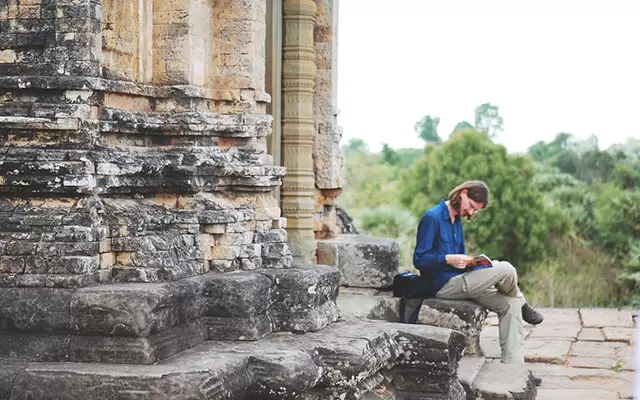 In November, Cambodia enjoys best conditions of the year when the temperature is much cooler and rainfall decreases significantly. November is also when some of the most important festivals in Cambodia are celebrated. The pleasant days, cool nights and festive spirits all around the country make November an ideal period to pack your luggage and head to this beautiful tropical paradise immediately.
Keep on reading our post to find more necessary information about Cambodia weather in November and things to do for your coming trips ahead.
Cambodia Climate in November
Cambodia is gradually going into its dry season when November arrives. At the beginning of the month, a few random showers may visit the country but the occasional downpour will totally disappear as the days go by. The temperature settles into a pleasant climate hovering around 25°C with low humidity and plenty of sunshine.
In the capital Phnom Penh, temperatures range around 25°C to 30°C, with only around 125 mm of rainfall. The temperature of Siem Reap gets its high of 31°C and low of 24°C. Beach destinations on the southern coast of Cambodia, like Sihanoukville and Kep, experience pleasantly warm climate of 28°C, and reach its low of 20°C after dark.
November is the beginning of dry season, which dominates Cambodia for the next six months. It means that high tourism season also begins and the tourist population will trickle back in.
Suggested Places to visit in November
The temperate climate and low level of humidity make November a good time to explore Angkor Temples and other outdoor locations throughout the country. However, tourists are still recommended to seek shade from midday sun.
In November, the weather is getting drier and there is not many chance to catch the rains. In addition, water levels in river, lake and waterfalls are still very high after long period of monsoon season. Therefore, you should definitely put the visit to floating villages and flooded forests of Tonle Sap Lake on your must-see list in Cambodia. Further to the east, gushing waterfalls at Mondulkiri and Ratanakiri remain full flowing to welcome adventure travelers.
The beaches in Kep, Sihanoukville and the entire south coastal region get back into the beautiful period when more constant sunshine are much guaranteed to shine all the time. Throughout the month of November, the beach holiday ambience results from cool temperature, dry weather, low humidity and especially calm seas. For more "off-the-beaten-path" experience, tourists can hit the more reclusive islands of Koh Rong and Koh Rong Samloem.
November is the start of dry as well as high season so it's considered the ideal time to visit Cambodia when tourist numbers do not get its peak. Consequently, you still have opportunities to enjoy relatively quiet holiday before the country is busier in later months.
Cambodian Events in November
Bon Om Touk – Cambodian Water Festival
Bon Om Touk (literally translated as "Boat Racing Festival"), or also called Cambodian Water and Moon Festival, is held annually on the full moon of the Kedauk – the Buddhist month. Dates may vary from year to year but normally happen in early or middle November.
The main purpose of this 3-day celebration is to mark the ending of raining season, as well as the chance of flow of the Tonle Sap River. The festival is organized in every province but many Khmer residents tend to travel to the capital Phnom Penh to witness dragon boat races along Sisowath Quay. More than 400 colorful dragon boats from all over the country gathering in Phnom Penh to participate in this special event each year. In the evening, after the races, visitors can attend free concerts and see illuminated floating royal boats, as well as stunning firework displays.
Cambodian Independence Day
Every year, 9th November is celebrated as the Cambodia's Declaration of Independence from France in 1953. Cambodia was a protectorate of France from 1863. In 1949, King Norodom Sihanouk claimed his country's independence from France. Until 1953, French agreed to decolonize the whole country and Cambodia officially achieved its full independence on 09 November 1953. 
This special day is celebrated in many places across the country but the most important one takes place at Independence Monument in Phnom Penh Capital. The roads leading to this venue are closed for the ceremony with formal rituals. At night time, many people flock along the riverbanks in front of the Royal Palace to enjoy firework performances.