Best Hospitals and Medical Centers in Phnom Penh, Cambodia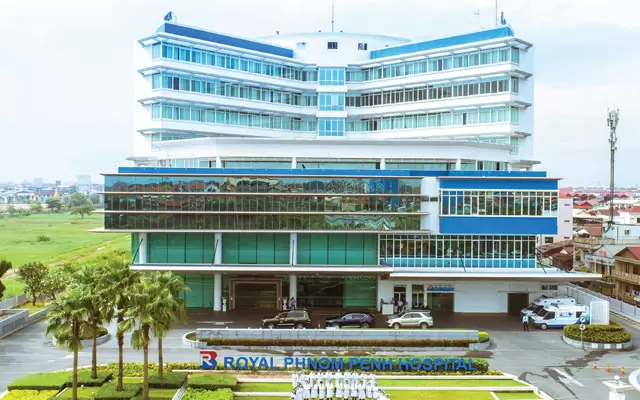 While travelling, most people are very excited to discover new destinations and experience different culture. Getting sick or hurt is perhaps the last thing anybody want to come up with. However, it should be well prepared – especially travelling in a foreign country with the different weather in compared to your home. Besides language barriers, Cambodia's healthcare system is thought to be not yet compliant with international standards.
There are many pharmacies available nearby residential areas because almost locals are familiar with self-prescription. Nonetheless, it's always recommended seeing a doctor and getting testes before going to any pharmacy. That's why it's so important to have a list of hospitals and medical centers in Phnom Penh with the right information in case you need urgent medical treatments while in Cambodia.
1. Public Hospitals in Phnom Penh.
1.1. Calmette Hospital.
Built in 1950, Calmette Hospital is the best public hospital in Cambodia, which is managed by Ministry of Health and funded by the Cambodian and French governments. It offers free charge of healthcare for locals who are unable to pay. It provides the most comprehensive clinical services and advanced technologies. Foreigners tourists should go there with a local to get medical treatments with reasonable fares.
Address: No.3, Monivong Bvld, Sangkat Sras Chok, Khan Daun Penh, Phnom Penh.
Telephone: +855 23 426 948
Website: https://www.calmette.gov.kh/
 1.2. Khmer Soviet Friendship Hospital.
Known locally as Russian Hospital, this 500 bed hospital was opened with the funding from the former Soviet Union. It's another public hospital managed by the Ministry of Health.
Address: Yothapol Khemarak Phomin (St. 271), Phnom Penh.
Telephone: +855 23 217 524; +855 23 217 764
2. Best Private Hospitals.
2.1. Royal Phnom Penh Hospital.
Being considered as one of the top hospitals in Cambodia, Royal Phnom Penh Hospital is managed and operated by Bangkok Dusit Medical Services Public Co.,Ltd (BDMS). Its team has both local and foreign medical experts from Thailand, Cambodia, the United States and France. With convenient location, innovative technology, international standards, it's no doubt that the service rates in this hotel are fairly pricey.
Address: No. 888, Russian Confederation Blvd. Sangkat Toeuk Thla, Khan Sen Sok, Phnom Penh.
Telephone: +855 23 991 000;  +855 12 991 000
Website: https://royalphnompenhhospital.com/
2.2. Sen Sok International University Hospital.
A less expensive option than Royal Phnom Penh Hospital that expats also trust is Sen Sok University Hospital. It describes itself as up to international standards and is run by the highly skilled and well-experienced physicians and surgeons. It should be noted that expats and foreigners are charged double than Cambodians in this hospital.
Address: Building 91-96, Street 1986, Sangkat Phnom Penh Thmei, Khan Sen Sok, Phnom Penh.
Telephone: +855 70 888 251; +855 23 883 712/13
Website: http://www.sensokiuh.com/
2.3. Raffles Medical Phnom Penh.
This Singaporean hospital was opened in 1992 and is the trustworthy address for many up class Cambodians with comprehensive international standards of medical services. The staff consists of well qualified doctors and nurses from the Netherlands, Japan as well as Cambodian medical staffs who have trained overseas. The hospital personnel can speak fluent English, Japanese and Chinese. It also provides house and hotel visit for expats, residents and tourists in the event of a medical emergency.
Address: #161, Street 51 (Pasteur), Sangkat Boeung Raing, Khan Daun Penh 12211, Phnom Penh.
Telephone: +855 23 216 911
Website: https://rafflesmedical.com.kh/  
2.4. Sunrise Japan Hospital Phnom Penh.
Sunrise Japan Hospital was established in 2016 under the collaboration of three Japanese companies. It is operated by a team of Japanese doctors, nurses, and medical professionals. Besides offering proper medical treatments for locals, expats and tourists in Phnom Penh; this Japanese-run organization provides hands-on training courses for Cambodian medical students and free health check-ups for financially vulnerable Cambodians in remote villages.
Address: #177E, Kola Loum Street (the Bay Road), Group 2, Phum 2, Sangkat Chroy Changvar, Phnom Penh.
Telephone: +855 23 260 152; +855 78 260 152
Website: http://www.sunrise-hs.com/
2.5. Central Hospital.
Open in late 2011, Central Hospital is proud to be the first modern private hospital owned by local Cambodian. It is equipped with the modern intensive care facilities and has the most highly competitive medical personnel in the country. With 80 beds, 2 operation theaters, this hospital offers a broad spectrum of clinical services ranging from internal medicine and medical imagery to surgery, OBGYN and paediatrics. Its main clients are from international NGOs.
Address: No. 82A. Street 154, Phnom Penh.
Telephone: +855 23 214955; +855 23 214966
Website: http://www.central-hospital.com/
3. Medical Centers and Clinics
3.1. Naga Clinic.
This polyclinic was established in 1998 by a Frenh doctor – Jean-Claude Garen. Dr. Garen is also the official doctor of French Embassy in Cambodia. He has built a strong team of highly skilled doctors with reliable health care in the region. The prices at Naga Clinic are more moderate than in hospitals although there is price difference between locals and expats. 
Address: No. 11 Street 254 PO Box 1155, Phnom Penh.
Telephone: +855 23 211 300; +855 11811 175
Website: http://www.nagaclinic.com/
3.2. Embassy Medical Center.
Embassy Medical Center is part of the Sihanouk Hospital Center of HOPE, which is working to rebuild Cambodia's infrastructure after the Khmer Rouge and offer affordable care to Cambodia's middle class families seeking medical assistance. The center has doctors training in family medicine, women's health, ENT (ear, nose and throat), and pediatrics. Care here is mainly provided by senior Khmer doctors, but there's usually one or two American doctors on duty. Therefore, expats and foreigners also come there to receive medical treatments with reasonable rates.
Address: No. 18, Street 228, Sangkat Chak Tomouk, Khan Daun Penh, Phnom Penh.
Telephone: +855 23 426 091; +855 23 637 3991; +855 23 637 3992
Website: http://www.sihosp.org/

3.3. Procare Medical Center.
Procare Medical Center provides French-quality healthcare services for babies, children and adults at affordable prices. Being leaded by Dr. Julie Thongsavane – the official referring doctor of the French Embassy in Cambodia, Procare is recommended by other embassies like USA, Australia, UK, Germany, India, Malaysia, Indonesia.
Address: Aura Condominium, 2nd floor, #87 street 63 (corner street 172), Phnom Penh.
Telephone: +855 61 828 410 (English and Khmer); +855 61 828 411 (English)
Website: https://procare-medical-center-french-doctors.business.site/
3.4. Tropical and Travellers Medical Clinic.
Tropical and Travellers Medical Clinic was established in 1997 and specializes in the diagnosis and treatment of illnesses and diseases that tourists are prone to encounter in a tropical country like Cambodia. The founder is a British doctor – Mr. Gavin Scott, who following the philosophy of the UK National Health Service and has been in Cambodia for more than 20 years.  Focusing on illness consultations, this clinic doesn't offer 24-hour emergency services. However, patients can request a hotel visit during clinic hours.
Address: No. 88, St. 108 (Wat Phnom Quarter), Phnom Penh.
Telephone: +855 23 306 802
Website: https://travellersmedicalclinic.com/

3.5. Khema Clinic and Maternity.
Khema Clinic and Maternity is an outstanding private medical facility among expats for prenatal care and, for those looking to have baby in Cambodia. The clinic has experienced expatriate general practitioners (GPs) and specialists who have been trained and have practiced abroad, such as: United States, United Kingdom, France, Belgium, and Thailand. It offers a full range of medical services, including vaccinations and emergency care, as well as available home nursing. Expats choose this center due to its good service quality and reasonable prices.
Address: # 18, Street 528, Toul Kork, Phnom Penh.
Telephone: +855 23 880 949
Website: www.khemaclinic.com

It can't be denied that the standard of medical treatments in Cambodia is still limited and only available in Phnom Penh and Siem Reap. However, Cambodian healthcare system has undergone a long way and is continuously improving with the help of foreign medical experts and governmental organizations. Hope that above list of hospitals and medical centers in Phnom Penh can help expats and tourists to well informed in advance and not fear getting sick in Cambodia anymore. Depending on your own budgets, there are several public and private hospitals and clinics in Phnom Penh striving to be the best they can be.