The 14 Best Restaurants in Phnom Penh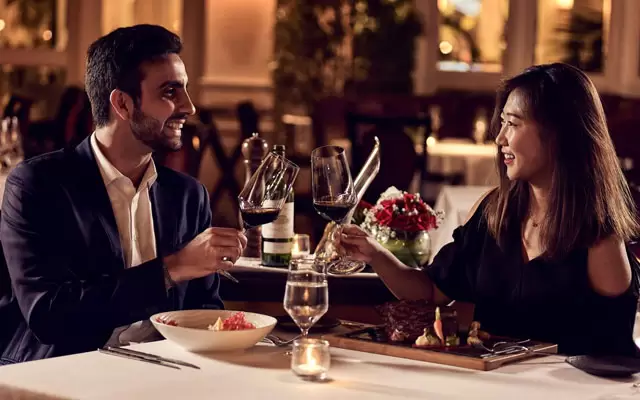 Since the period of Cambodia economic boom in 2007, there have been many foreigner investors pouring into Phnom Penh Capital. Consequently, Phnom Penh gradually becomes a cosmopolitan culinary scene with plethora of stores, cafes and restaurants that all affirm to the nationality diversity investing in the city. Let's explore dining experiences in the best 14 restaurants in Phnom Penh, from authentic Khmer flavors, neighboring Asian cuisine to Western delicacies.
List of 14 best restaurants in Phnom Penh for all occasions
1. Malis Restaurant
Location: No. 136, Norodom Blvd, Phnom Penh [Google Map]
Opening Hours: 06:00 AM – 10:30 PM daily
Seating: Indoor (air-con) & outdoor
Being opened in 2004 by Cambodia celebrity chef Luu Meng, Malis Restaurant serves up delicious Cambodian cuisine, as well as express the desire to restore Khmer culinary to its former glory. During the genocidal Khmer Rouge in the 1970s, many Cambodia's traditional recipes and local master chefs were wiped out so master chef Luu Meng decided to put Cambodia back on the map as a culinary destination and preserve it for the future. Renowned for its fresh seasonal produce, delicate flavours, Malis is a favourite among Khmer families, especially for weekend outing.
It serves breakfast, lunch and dinner, and also has private dining rooms for special requests. "Malis" – a Khmer word, means white jasmine flower so guests can find this flower blooming in the restaurant's garden courtyard. Tables surround this beautiful garden is a tranquil setting in which you can taste local dishes with traditional recipes, such as Samlor Khmer (noodle soup with fish gravy and lemongrass), and signature Kuy Teav Malis (prawn and pork noodle soup). Takeo sausages (a recipe from nearby Takeo Province) and Kep crab with Kampot pepper are also restaurant's highlights.
2. Eleven One Kitchen
Location:
+ Eleven One Kitchen Russian Market: No. 37, Street 123 (corner of 460), Tuol Tom Poung, Phnom Penh [Google Map]
+ Eleven One Kitchen BKK1: No. 20, Street 334 (between st.51 & st.57), Phnom Penh [Google Map]
Opening Hours: 07:00 AM – 09:30 PM daily
Seating: Indoor (air-con) & outdoor
Eleven One Kitchen has two restaurants in very convenient locations in Phnom Penh. Both feature outdoor dining space in a lush garden as well as air-conditioned space. Soklim – the owner of Eleven One, opened the first restaurant in 2014 with a fantastic food philosophy of using organic, seasonal ingredients and without MSG. Deeply caring for environment, she has tried to find alternatives to plastic use whenever possible.
Eleven One Kitchen offers delicious homemade food, creative blend of authentic casual Khmer cuisine and Western classics, such as renowned Amok and Lok Lak Burger, fusing the distinctive light flavour of the traditional Amok and blended in a hearty burger. No matter how often you dine in Eleven One Kitchen, you will always fine something new to try with restaurant's seasonal monthly specials.
3. Romdeng Restaurant
Location: No. 74 Oknha Ket St. (174), Phnom Penh [Google Map]
Opening Hours: 11:00 AM – 11:00 PM daily
Seating: Indoor (air-con) & outdoor
Romdeng Restaurant sets up in a restored French colonial villa, where diners can taste Cambodian delicacies next to the swimming pool and surrounded lush garden. The menu curates an eclectic mix of traditional recipes and unique flavours. Adventurous guests can sample "creepy-crawly" dishes like tarantulas served with a black pepper lime dipping sauce, crunchy rice-paddy crickets, or beef fillet spiced with red tree ants.
Otherwise, regional dishes such as Kampot pepper crab, Muslim beef curry and Mekong River fish with tamarind and mango salsa, can give some reassurance to less adventurous diners. The menu also features vegetarian options and salads. Romdeng is one of two training restaurants in Phnom Penh run by social enterprise Mith Samlanh, which has worked to build the futures of former street children and marginalized young people in Phnom Penh since 1994.
4. Friends the Restaurant
Location: No. 215, Street 13, Phnom Penh [Google Map]
Opening Hours: 11:00 AM – 10:00 PM daily
Seating: Indoor (air-con) & outdoor terrace
Located within 2 minute walk from National Museum, Friends the Restaurant is another training restaurant operated by Mith Samlanh organization to educate homeless youth to work in the hospitality industry. The restaurant seamlessly blends eclectic Khmer and pan-Asian menu in a breezy al-fresco environment. The vibrant and colorful set up in this dining venue attracts a lot of people to check it out. Serving up a tapas-style sharing menu of creative cuisine with influences from across the globe, it's no surprise that this restaurant is one of the longest running and best-loved restaurants in Phnom Penh.
The menu is renewal frequently but signatures include sauteed baby squid with Kampot pepper, prawn and glass noodle salad, grilled snapper with green mango, and pork belly with lotus root. Being the go-to place among expats, Friends the Restaurant offers a mouth-watering array of Asian-inspired and European-style desserts, refreshing cocktails and juices, especially its well-known Phnom Penh Iced Tea (tamarind juice mixed with five different spirits).
5. NESAT Seafood House
Location: No. 72, Street 446, Phnom Penh [Google Map]
Opening Hours: 11:00 AM – 11:00 PM daily
Seating: Indoor (fan) & outdoor
Located in the heart of Phnom Penh, NESAT Seafood House's main mission is bringing a slice of Kep's laid back and seaside life to the capital. In Khmer language, NESAT means "fishing" and it's what NESAT is all about: the fish nets strewn across the ceiling, the painted blue boat-turned-sofa, all in an al fresco setting. In addition, diners also love the indoor-outdoor dining space with long unvarnished wooden tables.
The 2 hour drive between Kep – Kampot and Phnom Penh is no issue so tourists can enjoy fresh catches from the coastal Kep delivered daily. Distinctive Kep street seafood is served in NESAT with higher quality ingredients and stricter hygiene. The menu offers a variety of fresh fish, squid, card, lobster, mussels and any other ocean-dwelling creature. They are fried up with either Kampot pepper, Khmer curry sauce or red wine in the open kitchen in view of any curious customers.  
There's also fresh oysters for US$3 per order of 10, and a selection of signature seafood pasta and glass noodle dishes to choose from. Kep's famous fried crabs with Kampot pepper comes highly recommended because NESAT's version is served in a sweet and sour sauce, made from onions and tamarind, the crab meat was fresh, offset by the hearty fragrance of the green peppercorns.
6. Vibe Café Asia
Location: 26A, Street 446, Russian Market, Phnom Penh [Google Map]
Opening Hours: 09:00 AM – 06:00 PM daily
Seating: Indoor (air-con) & outdoor (fan, covered rooftop)
Vibe Café prides itself on serving 100% vegan, plant-based, organically sourced, nutritious and health focused food. Different from other restaurants that offer vegan options besides meat-filled menu, Vibe uses absolutely no animal products and offers lots of gluten free, raw and sugar free options. Its plant based recipes with honest ingredients to maximize the nutritional value. TO name a few signatures in Vibe: a "ritual bowl" with GMO-free tempeh, organic quinoa, and steamed brown rice; pancakes made from gluten-free flour and garnished with chia seeds, bananas, mango compote, and maple syrup; and salads garnished with beetroot hummus and falafel.
More than a café, Vibe creates a space where people can experience what a healthy lifestyle looks, feels and tastes like. The spacious and airy interiors pair up with natural finishes like rattan and wood. Fresh air seekers can enjoy healthy meals in Vibe's covered rooftop deck with lush tropical plants at every corner.
7. Dine in the Dark
Location: 126, Street 19 | Cross Streets 154 & 172, Phnom Penh [Google Map]
Opening Hours: 06:00 PM – 09:30 PM daily
Seating: Indoor (air-con)
Dine in the Dark (DID) is located very centrally in Phnom Penh and within walking distance from the Royal Palace and the riverside quays. Opened in 2013 in Phnom Penh, DID is a fine dining restaurant in which there are no lights inside. There are three set menu styles to choose from: Khmer, international or vegetarian cuisine. Coming to DID, just prepare yourself to experience an extraordinary journey of eating in the darkness with the help of your sight-impaired guide.
Without seeing any dish, your non-visual senses will be heightened in a playful and elegant way. Don't forget to inform the DID team in advance if you have any food issues/allergies because what you ate will be only revealed at the end of the evening. In the complete darkness, you will not feel alone because your escorted blinded guide is always around to answer any questions and even shares his/her personal life stories. DID's service team are visually impaired and fluent in Khmer and English. By eating at DID, you contribute to support blind Cambodians, who survive to get off the streets, get educated and be employed.
8. Fortune Pho – Vietnamese Restaurant
Location: No. 15, Street 242 Sangkat Chak Tomuk, Phnom Penh [Google Map]
Opening Hours: 07:00 AM – 08:00 PM daily
Seating: Indoor (fan) & outdoor (covered terrace)
Even being a small restaurant, Fortune Pho is a favourite place for many expats and locals for a quick breakfast or lunch. The restaurant has simple decoration with solid, low black wooden tables and stools. As its name might suggest, the best seller dish there is Pho – Vietnamese soup with rice noodles and beef slices, beef meatballs and tripe. The chef doesn't use MSG but might use sugar and lots of pepper.
Egg can be added upon guest's request to make the dish more special. You also can order a glass of iced coffee with condensed milk – the famous coffee style in Vietnam. Even not all staffs here can speak English, they are friendly and helpful. It's not a serious issue because you can easily point your favorite in the English menu plus clear attached illustrations.
9. Emperors of China – Chinese Restaurant
Location: No.19, Street 163 Sangkat Veal Vong, Khan Makara 7, Phnom Penh [Google Map]
Opening Hours: 07:00 AM – 02:00 PM & 06:00 PM – 10:00 PM daily
Seating: Indoor (aircon)
Emperors of China is an Chinese cuisines upscale restaurant offering varieties of freshly made dim sum & authentic Chinese cuisine which has been inspired from the ancient Chinese dynasty. Opened in 2008, this restaurant has brought the perfect blend of Chinese elegance and contemporary touch to Cambodia. Delicious specialty food can be found in Emperors of China's menu: fresh handmade dim sum, fresh seafood selections, Peking duck, as well as a wide range of Chinese tea, Chinese wine, wine, liquor and whisky.
The restaurant has public dining area and private dining rooms, which are suitable for family, friends or business gatherings either for breakfast, lunch or dinner.
10. SaKaNa Lab – Japanese Restaurant
Location: No. 039, Rue Pasteur No. 51, 1, Phnom Penh [Google Map]
Opening Hours: 05:00 PM – 11:00 PM daily
Seating: Indoor (air-con) & balcony
Within few minute walk from the Independence Monument, SaKaNa LaB is a must try if you want to taste authentic Japanese food while in Phnom Penh. SaKaNa LaB focuses on classic Japanese seafood and also offers quality fish dishes at reasonable prices. Fishes here are directly delivered from Sihanouk Ville fishers every two days and Tokyo suppliers three times a week. Therefore, eaters surely get fresh, filling and fantastic food in SaKaNa.
There are a half-dozen typical sushi rolls included in the menu. Among those, the best seller is the Sakana Lab roll with salmon, tuna, eel, crab meat, avocado, cucumber, flying fish egg, pickled radish and sprouts. SaKaNa is great for dates and even better for groups because it's equipped with comfortable seating for 62 people in two floors, including couches on the balcony and cosy leather booth downstairs.
11.Namaste India – Indian Restaurant
Location: No. 15, Street 308, Tonle Basak Corner Norodom Boulevard, Phnom Penh [Google Map]
Opening Hours: 10:00 AM – 10:00 PM daily
Seating: Indoor (aircon)
Located in the heart of Phnom Penh, Namaste India is one of the best Indian fine dining restaurant in town. The diversity of chefs in Namaste create its reputation of providing the best Indian food. Chefs are carefully selected from different regions of India to create menu with a wide variety of dishes to choose from North Indian, South Indian, coastal and tasty Mughlai dishes. Diners can select vegetarian, non-vegetarian and vegan dishes along with stunning wine selection. The appetizers cooked in clay-oven to maintain their authentic taste is another highlight in Namaste India.
12. Topaz – French Restaurant
Location: No. 162, Preah Norodom Blvd, Phnom Penh [Google Map]
Opening Hours: 11:00 AM – 02:00 PM & 06:00 PM – 10:30 PM daily
Seating: Indoor (aircon) & outdoor (courtyard garden)
Serving one of the finest French cuisine in Cambodia, Topaz opened its door in 1997. It's no surprise to know that Topaz is on par with any Michelin 1-star establishments in France because it possesses Baccarat crystal stemware, Bernardaud Limoges porcelain dinnerware, impeccably dressed staff, and outstanding service. The restaurant's premium ingredients are sourced from the Marché Rungis in Paris and farmers across France and Cambodia. The restaurant itself has atmosphere-controlled wine cellars with the impressive wine list. All dishes are all world class, mouthwatering and nicely presented.
Couples or small groups can choose to dine in the main restaurant, private rooms or Topaz's courtyard garden named "Les Jardins Du Topaz". In addition, Topaz can host big event because there is an international standard ballroom and conference centre with a big banquet hall for up to 200 diners, plus an annexe with capacity up to 60 pax.
Topaz has honor to welcome many Michelin-starred chefs to come and teach its team with modern, innovative and interesting perspectives on French cuisine. Being a French restaurant in Cambodia's capital, Topaz has mission to build up the skills of the next generation of Cambodian young chefs, managers and bring cutting-edge gastronomy to Cambodia.
13. Terraza Restaurant – Italian Restaurant
Location: No. 1C, Samdach Louis Em St. (282), Phnom Penh [Google Map]
Opening Hours: 11:30 AM – 02:15 PM & 05:30 PM – 10:15 PM daily
Seating: Indoor (aircon) & outdoor (covered terrace)
If you are craving authentic Italian cuisine, then look no further than Terraza. Terraza is the combination of Italian true taste, natural flavors and textures unique to Cambodia. The great classics such as Parma ham, homemade pasta and innovative dishes such as the pizza meter are made by hand with traditional Italian recipes. This authentic Italian restaurant places its main focus on using only the freshest Italian products and ingredients. The wine list is generous and the desserts like panna cotta, tiramisu, artisanal ice cream are almost recommended by anyone who tries them before.
Located within walking distance from Wat Langka and Independence Monument, Terrazzza's establishment is also completed by a Deli Shop & Vinoteca filled with Italian specialities. The staff here are more than knowledgeable and professional. Some are foreign employees making diners feel like they are in Italy.
14. Mexicano – Mexican Restaurant
Location: No.29, Street 288 (between streets 57 and 63), BKK1, Phnom Penh [Google Map]
Opening Hours:
+ Monday: 06:00 PM – 10:00 PM
+ Tuesday to Sunday: 12:00 PM – 02:30 PM & 06:00 PM – 10:00 PM
Seating: Indoor (fan) & outdoor
Mexicano is one of the leaders in the new wave of Mexican restaurants in Phnom Penh. Its home is an unassuming shophouse in BKK1 area and evaluated as a stand-out among plenty of Mexican restaurant options in Phnom Penh. The menu has a range of authentic Mexican fare, prepared by chef Mario Galan Ibarra – also the restaurant's founder who originally hails from Puerto Vallarta, Mexico. Mexicano offers delicious tacos which are served on home-made corn tortillas with simple toppings like chopped raw onion, cilantro, and salsa on the side. The frozen margarita is a great way to complete dinner in the Mexican way.
The interior is decorated with a display of wooden Mexican folk carvings, a collection of framed Mexican wrestling masks, Mexican flag and sombrero – a type of wide-brimmed hat from Mexico. If Mexican food gets your mouth watering, don't hesitate to pay a visit to Mexicano while in Phnom Penh.