Best Hospitals And Medical Centers in Siem Reap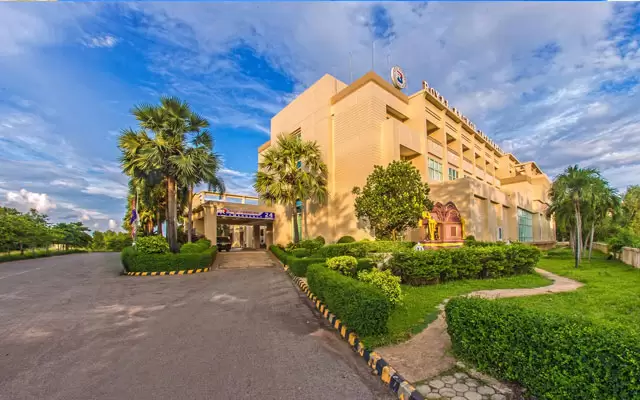 Due to the limited medical options, Siem Reap is not the best place in the world to get sick. Public hospitals have rudimentary facilities and are often crowded. Treatments and health consultations in these hospitals are reasonable but medical staffs only can speak Khmer. Language barriers can be solved in private hospitals or clinics which are staffed with foreign doctors from developed countries. Whether you travel with insurance or not, it's so important to have a list of the best hospitals and medical centers in Siem Reap in case of unexpected situations. The below list also includes medical clinics and doctors that are favored by local expats in Siem Reap.
You may also like:

Best hospitals and medical centers in Cambodia
Royal Angkor International Hospital.
As one member of Bangkok Dusit Medical Service, Royal Angkor International Hospital (RAH) is the best medical provider in Siem Reap. With the mission of offering the international standards of healthcare for foreigners and expats, the prices here also are on par with caring level in European countries. All doctors and medical staffs are highly trained and access to a wide range of advanced technology. Main languages can be found in this hospital: Khmer, English, Japanese, Thai, Chinese, French and Vietnamese. Hotel call service is available 24 hours so RAH doctor and nurse team can treat you at your hotel room right after a phone call.
For serious injuries or illnesses, RAH can transfer patients by helicopter, charter flight or commercial flight to the Bangkok Hospital Medical Center.
Address: National Route 6 (Airport Road), Phum Rasekam, Khum Sra Ngea, Siem Reap.
Telephone: +855 63 761 888; +855 12 235 888
Website: www.royalangkorhospital.com
Angkor Hospital For Children.
Founded in 1999, Angkor Hospital for Children (AHC) is a non-profit hospital that mainly provides high-quality and compassionate care to Cambodian children even their families are able to pay or not. Adults and foreigners also can come here if having minor medical problems. The facilities and hygiene standards in AHC are utterly impeccable. This's also a worthy place to come and make donation and donate blood to contribute to better health outcomes for Cambodians.
Address: Tep Vong (Achamean) Road & Oum Chhay Street, Svay Dangkum, Siem Reap
Telephone: +855 63 963 409; +855 12 940 669
Website: www.angkorhospital.org
Angkor Japan Friendship International Hospital.
Angkor Japan Friendship International Hospital has another name Angkor Kyosei Hospital with the personal investments by a Japanese and a Cambodian. Located about 10 kilometers from Siem Reap downtown, this hospital focuses on general illness and operated by Khmer doctors who have been trained in Thailand, Korea and Japan. In addition to providing treatment for locals and tourists, Angkor Kyosei Hospital aims to reinforce training of health care professionals in the region.
Address: Street Bun Rany Hun Sen, Chanlong Village, Srange Commune , Siem Reap.
Telephone: +855 76 677 7879
Website: www.ajfih.org
Neak Tep Hospital.
Neak Tep Hospital is a patient-centered hospital providing a high standard of quality medical services that are respectful, responsive to individual patient preferences, and ensuring that patient values guide all of our clinical decisions. The hospital headquarter is in Siem Reap with two branches – in Phnom Penh and Poi Pet City in Banteay Meanchey Province.
The core services of the Neak Tep Hospital consist of three categories: general medicine, medical specialty, and medical administration services.
Address: 7 Makara st, Chun Lung, Sala Kamreurk, Siem Reap, Cambodia.
Telephone: T:(+855) 17 928 655 or M:(+855) 15 883 899
Website: www.neaktephospital.com
Ly Sreyvyna II Clinic.
This clinic is recommended by long-term expats with 24-hour service, including weekend and public holidays. Ly Sreyvyna Clinic is mentored by American and Singaporean doctors and offers reasonable consultation fee. Doctors here can communicate with patients in French and English.
Address: Street Platinum, Sala Kanseng Village, Svay Dangkum, Siem Reap.
Telephone: +855 12 774 888; +855 63 965 088
Website: www.lysreyvynaclinic.com
Doctors Rithy Kong and Sok Leng.
These two Khmer doctors provide quick consultations for minor bumps and bruises. They also can offer analysis with an X-Ray machine. They can speak basic English and French, no need appointment in advance so many travel bloggers recommend them for reliable basic care on their pages.
Address: Behind Akira Electrical, #11, National Route 6, Siem Reap.
Telephone: (012) 832 152; 063 963 182
Pachem Dental Clinic.
In contrast to the general standards of healthcare system, dental services in Siem Reap are excellent with English-speaking dentists who have trained in Europe or US. Pachem Dental Clinic, founded in 1999, is one of the longest running clinics in Siem Reap, with a solid reputation for its services. It provides high quality and professional services of affordable and integrated oral care. Besides Cambodians, it attracts lots of patients from Asia, Australia, Europe and US.
Address: #242, Vithei Charles de Gaulle, Siem Reap.
Telephone: +855 17 300 300; +855 70 300 800
Website: www.pachemdental.com
International Dental Clinic.
International Dental Clinic (also known as IMI Dental Clinic) is another dental clinic in town getting very good reviews from foreigners. Its dentist team can communicate smoothly with patients in English, French and Japanese. These highly experienced and qualified European dentists accredited locally, regionally and globally in Malaysia, Thailand, Singapore, Hong Kong, Japan, Australia, Germany and Denmark. With excellent customer services and the most up-to-date high-technology, this is a trustworthy address for many foreigners coming to Siem Reap with cosmetic dentistry purpose.
Address: #545, National Route 6, Banteay Chas Village, Sangkat Slor Kram, Siem Reap.
Telephone: +855 63 767 618
Website: www.imiclinic.com