Best Hospitals and Medical Centers in Cambodia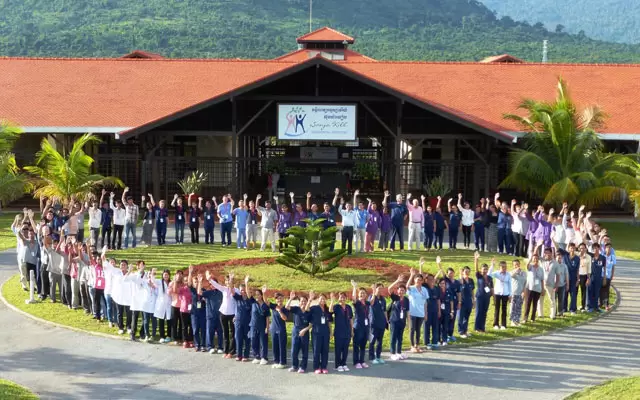 Despite significant efforts to improve healthcare system in the last two decades, the quality of medical facilities and equipment in Cambodia still below the globally accepted standards in some extents. Public hospitals are generally understaffed, and medical infrastructure is under-equipped. It prevents foreigner tourists from receiving quality medical treatments at public hospitals. However, treatment and consultation fees in public hospitals are reasonable, even free of charge for poor locals who are unable to pay.
Travelers and expats living in Phnom Penh and Siem Reap are more likely to find private hospitals and clinics, where can offer healthcare treatments somehow at the same level as international standards. Clinics mainly provide general medical treatments for mild to moderate illness, whereas private hospitals consist of several specialist departments.
Medical staffs and doctors in these medical facilities mostly undergo training and practicing in Western or nearby countries with good healthcare system. They can communicate smoothly with patients in English, French, Korean, Japanese, Vietnamese.  In addition, private international clinics and hospitals in Cambodia provide interpretation and medical evacuation services for patients who seek treatments outside of Cambodia, such as Bangkok in Thailand, Ho Chi Minh City – Hanoi in Vietnam or Singapore.
By the way, we highly recommend travelers to obtain international health insurance, which can help them access international standard healthcare system in Cambodia and beyond it at reasonable prices. Or at least, visitors should bring essential personal medication to deal with some popular diseases and illnesses. The following list of best hospitals and medical centers in the most highlighted places in Cambodia definitely will give you much confidence in case of unexpected emergencies.
List of Best Hospitals and Medical Centers in Cambodia
Best Hospitals And Medical Centers in Siem Reap
Hospitals and Medical Centers in Phnom Penh

Calmette Hospital
Address: No.3, Monivong Bvld, Sangkat Sras Chok, Khan Daun Penh, Phnom Penh.
Telephone: +855 23 426 948
Website: www.calmette.gov.kh
Khmer Soviet Friendship Hospital
Address: Yothapol Khemarak Phomin (St. 271), Phnom Penh.
Telephone: +855 23 217 524; +855 23 217 764
Royal Phnom Penh Hospital
Address: No. 888, Russian Confederation Blvd. Sangkat Toeuk Thla, Khan Sen Sok, Phnom Penh.
Telephone: +855 23 991 000; +855 12 991 000
Website: www.royalphnompenhhospital.com
Sen Sok International University Hospital
Address: Building 91-96, Street 1986, Sangkat Phnom Penh Thmei, Khan Sen Sok, Phnom Penh.
Telephone: +855 98 729 307 (English); +855 17 575 593 (Khmer)
Website: www.sensokiuh.com

Raffles Medical Phnom Penh
Address: #161, Street 51 (Pasteur), Sangkat Boeung Raing, Khan Daun Penh 12211, Phnom Penh.
Telephone: +855 23 216 911
Website: www.rafflesmedical.com.kh

Sunrise Japan Hospital Phnom Penh
Address: #177E, Kola Loum Street (the Bay Road), Group 2, Phum 2, Sangkat Chroy Changvar, Phnom Penh.
Telephone: +855 23 260 152; +855 78 260 152
Website: www.sunrise-hs.com

Central Hospital
Address: No. 82A. Street 154, Phnom Penh.
Telephone: +855 23 214955; +855 23 214966
Website: www.central-hospital.com
Naga Clinic
Address: No. 11 Street 254 PO Box 1155, Phnom Penh.
Telephone: +855 23 211 300; +855 11811 175
Website: www.nagaclinic.com

Embassy Medical Center
Address: No. 18, Street 228, Sangkat Chak Tomouk, Khan Daun Penh, Phnom Penh.
Telephone: +855 23 426 091; +855 23 637 3991; +855 23 637 3992
Website: www.sihosp.org
Procare Medical Center
Address: Aura Condominium, 2nd floor, #87 street 63 (corner street 172), Phnom Penh.
Telephone: +855 61 828 410 (English and Khmer); +855 61 828 411 (English)
Website: procare-medical-center-french-doctors.business.site

Tropical and Travellers Medical Clinic
Address: No. 88, St. 108 (Wat Phnom Quarter), Phnom Penh.
Telephone: +855 23 306 802
Website: www.travellersmedicalclinic.com
Khema Clinic and Maternity
Address: # 18, Street 528, Toul Kork, Phnom Penh.
Telephone: +855 23 880 949
Website: www.khemaclinic.com
Hospitals and Medical Centers in Siem Reap

Royal Angkor International Hospital
Address: National Route 6 (Airport Road), Phum Rasekam, Khum Sra Ngea, Siem Reap.
Telephone: +855 63 761 888; +855 12 235 888
Website: www.royalangkorhospital.com
Angkor Hospital For Children
Address: Tep Vong (Achamean) Road & Oum Chhay Street, Svay Dangkum, Siem Reap
Telephone: +855 63 963 409; +855 12 940 669
Website: www.angkorhospital.org
Angkor Japan Friendship International Hospital (Angkor Kyosei Hospital)
Address: Street Bun Rany Hun Sen, Chanlong Village, Srange Commune , Siem Reap.
Telephone: +855 76 677 7879
Website: www.ajfih.org
Neak Tep Hospital
Address: 7 Makara St, Chun Lung Village, Sala Kamreurk, Siem Reap.
Telephone: +855 17 928 655; + 855 15  883 899
Website: www.neaktepclinic.com
Ly Sreyvyna II Clinic
Address: Street Platinum, Sala Kanseng Village, Svay Dangkum, Siem Reap.
Telephone: +855 12 774 888; +855 63 965 088
Website: www.lysreyvynaclinic.com
Doctors Rithy Kong and Sok Leng
Address: Behind Akira Electrical, #11, National Route 6, Siem Reap.
Telephone: (012) 832 152; 063 963 182
Hospitals and Medical Centers in Sihanouk Ville
CT Polyclinic
Address: # 47, Borei Kamakor Street, Mondul 2, Sangkat 2, Sihanouk Ville.
Telephone: +855 34 936 666; +855 81 886 666; +855 89 886 666
Website: www.ctpolyclinic.com
Sihanouk Ville International Clinic
Address: # 85, Ekkareach St., Phum 3, Sangkat 4, Sihanouk Ville.
Telephone: +855 92 911 911
Website: www.cambodiafirstclinic.com

Erico International Clinic
Address: # 73-75, Phum 2, Sangkat 2, Sihanouk Ville.
Telephone: +855 34 939 999
Website: www.cambodiafirstclinic.com
Hospitals in Battambang
World Mate Emergency Hospital
Address: P.O. Box 399 National Road 5, Romchek IV, Rattanak, Battambang.
Telephone: +855 53 952 822; +855 85 338 177
Website: www.wmeh.org
Hospital in Kampot
Sonja Kill Memorial Hospital
Address: National Road 3, Kampot (7km west of Kampot on road to Bokor Mountain)
Telephone: +855 77 666 752; +855 78 265 782
Website: www.skmh.org